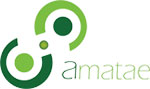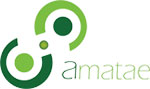 Goal Amatae's capacity building programme presents opportunities for participating CSOs to develop a 'community of practice' in areas such as financial management and to work together in mutual, supportive organisational development, Enables CSOs to develop a more secure and comprehensive structure from which to pursue sustainable advocacy work. Objective Increased organizational efficiency Enhanced staff capacity […]
SHARE
COMMENTS
Goal
Amatae's capacity building programme presents opportunities for participating CSOs to develop a 'community of practice' in areas such as financial management and to work together in mutual, supportive organisational development,
Enables CSOs to develop a more secure and comprehensive structure from which to pursue sustainable advocacy work.
Objective
Increased organizational efficiency
Enhanced staff capacity
Improved communication internally and externally
Research capacity enhanced
Summary
Amatae provides medium-sized grants to support organisations working on social and political issues across the country.
Resource is directed towards a combination of organisational development and operational costs, giving the organisation a secure platform from which to conduct advocacy and the resource to design its own internal development programme.
Duration
4years (2013 – 2016)